August 15th, 2023
Back to School activities are back in full swing! Our doctors and staff hope you've all had an awesome summer break, and wish you all a successful and fun new school year. SmilesForever Orthodontics wants to help our patients return to school prepared for school life with braces.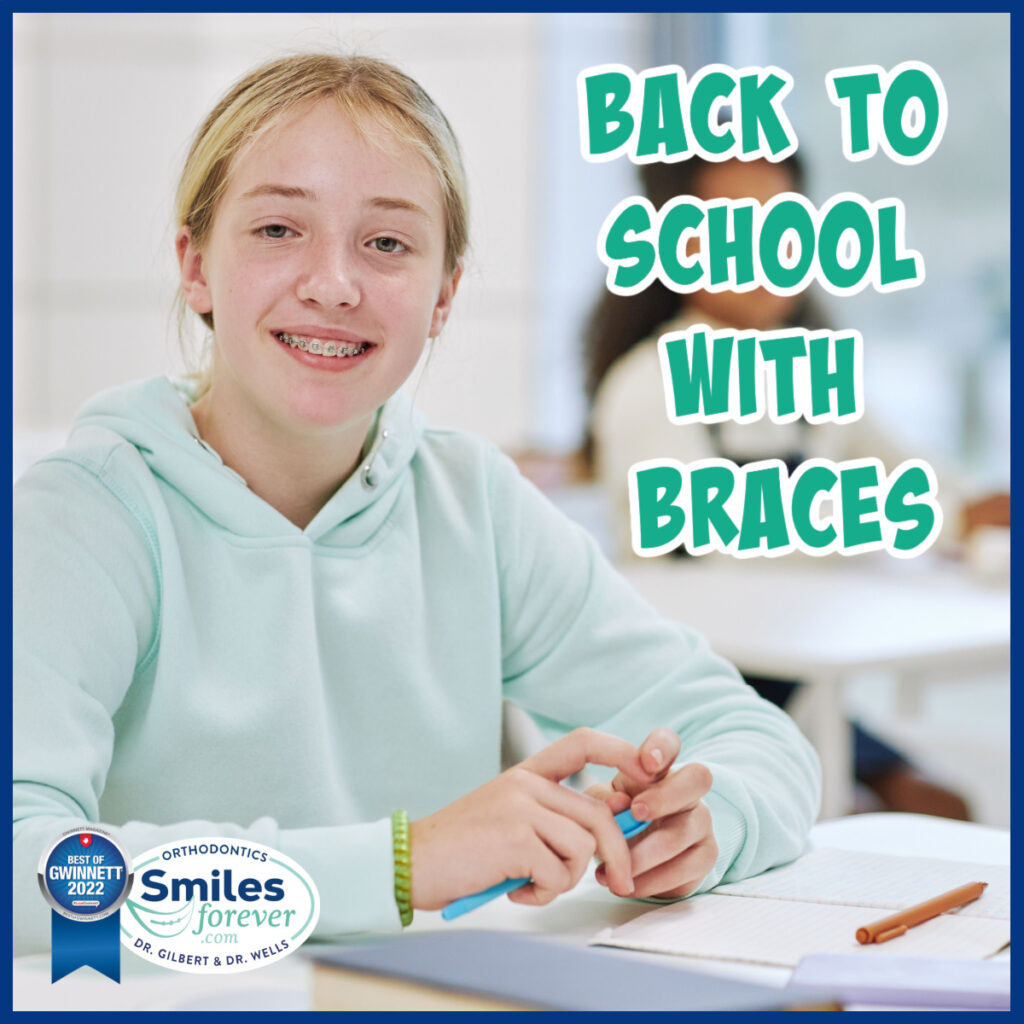 If you've started orthodontic treatment over the summer, your new braces and confident smile are going to be part of your school year success. We're excited to help you achieve your forever smiles and want to ensure our patients are comfortable with new braces and appliances. 
Going back to school with braces can be a bit of an adjustment, but with the right preparation and mindset, it can be a smooth experience. Here are some tips Dr. Brad Gilbert, Dr. Adam Wells and Dr. Svetlana Lekht have put together to help you navigate school with braces: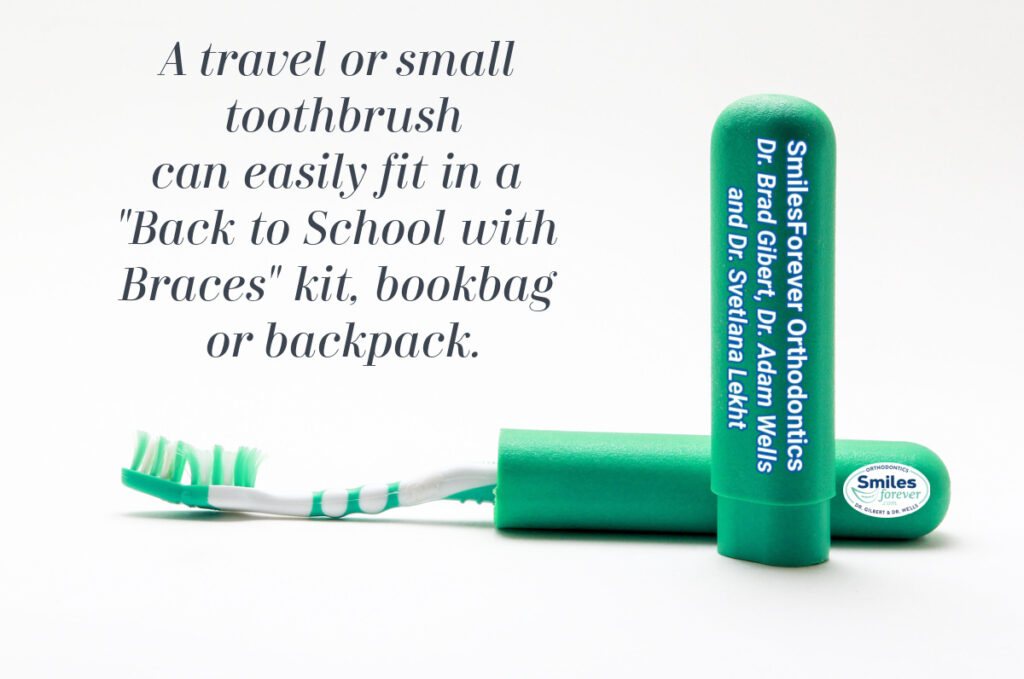 Back to School with Braces Kit: Pack your very own "Back to School with Braces" kit - something as simple as a ziplock plastic bag including items such as: Orthodontic rubber bands, mini toothbrush and toothpaste, orthodontic wax, small mirror, floss, floss threaders, Platypus flossers, retainer case and tissues. This kit can easily be tucked into a locker, backpack, bookbag or purse and will help as a reminder of orthodontic care even when at school.
Practice Oral Hygiene: Brushing and flossing become even more important with braces. Clean your teeth and braces after meals to prevent food particles from getting stuck. While at school, also make sure to rinse your mouth thoroughly each time after eating. 
Pack a Braces-Friendly Lunch: Opt for soft foods that won't damage your braces. Avoid hard, sticky, or chewy foods that can potentially break your brackets or wires.
Stay Hydrated: Drinking water throughout the day can help flush away food particles and keep your mouth clean.
Brace-Friendly Snacks: Pack braces-friendly snacks like yogurt, soft fruits, cheese, or pudding for quick bites during breaks.
Avoid Habits That Can Damage Braces: Be mindful of habits like chewing on pencils or biting your nails, as these can damage your braces.
Be Patient: If your braces are very recent, it might take a little time to adjust to speaking with braces. Practice speaking slowly and clearly, and you'll get the hang of it.
Participate in Activities: Don't let braces hold you back from participating in activities or sports you enjoy. If you're involved in sports, just make sure to wear an orthodontic  mouthguard if needed. An orthodontic mouthguard will help to protect your braces and teeth from potential impact.
Stay Positive: Braces are a temporary part of your journey to a beautiful smile. Focus on the end result and take pride in your commitment to your oral health.
Educate Your Peers: If you're comfortable, take the opportunity to educate your classmates about braces. This can help reduce any teasing or misconceptions.
Regular Orthodontist Visits: Keep up with your scheduled orthodontist appointments for adjustments and check-ups.
Have Confidence: Braces are common, and many of your classmates and teachers might also have them or have had them in the past. Embrace your braces and don't be afraid to show off your smile.
Remember that going back to school with braces is a temporary phase, and the end result will be a beautiful, confident and healthy smile. If you ever experience any issues or concerns with your braces, don't hesitate to reach out to us at any of our four practice locations in Dacula, Duluth, Flowery Branch and Loganville, GA., for guidance. We're always happy to help our patients and look forward to seeing your smile at your next appointment!