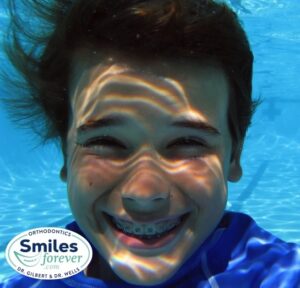 What a crazy end to the 2020 school year & beginning of summer y'all! Summer typically signals the start to a season of fun in the sun and endless beach days. We're sure you want to take advantage of this season of sunshine in the healthiest way. Why not take this time to make your smile the healthiest it can be too? Our patients are finding that summer 2020 is the perfect time to start on the path toward their new forever smiles. Orthodontic treatment carries a whole host of benefits and is easier than ever before, so for this blog, we wanted to talk about all the ways a new smile can impact your life.
The Magic of a Beautiful Smile

Orthodontic treatment offers a variety of oral health improvements. A healthier smile can:
Improve your bite and jaw functionality
Protect against wear and tear on the teeth
Help to prevent gum disease
Help to prevent bone loss
In addition, an improved smile provides a boost to the overall appearance of the face, mouth and smile.
Let Your Confidence Shine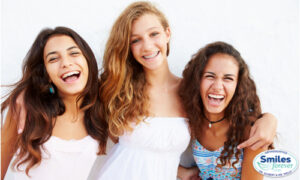 That being said, orthodontics is about more than just the aesthetic or functional elements of a smile. So many of our SmilesForever Orthodontics patients tell us that they feel a renewed self-confidence after completing treatment. Orthodontic treatment can give a huge boost to confidence, self-esteem, and happiness that will radiate through every aspect of your life - at school, home and at work.
Summer is a GREAT Time to Start On Your New Smile
As summer schedules tend to be a bit lighter, you may find it a little easier to start your new smile journey. Dr. Brad Gilbert and Dr. Adam Wells, along with our entire team are very passionate about what we do and helping our patients achieve their best smile! Because we're so enthusiastic about what we do, we know that some parents are concerned with their children missing a periodic class or two, or trying to schedule around school activities on those initial appointments. With four locations to help create beautiful, confident smiles, we're very flexible in helping to accommodate your appointment needs. Schools are anticipating reopening this Fall and starting the path to your new smile over summer also gives you a little time to adjust to wearing braces before the start of the new school year.
We're Excited to See You Smile
Are you ready to take the leap this summer and start towards a brand new, healthy, and beautiful smile? We're ready to take you there - contact us today to schedule your FREE consultation. We can't wait to hear from you!