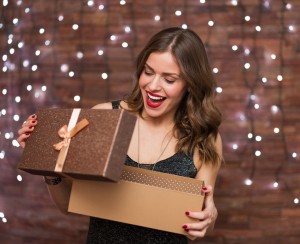 Happy 2017! Can you believe the New Year is already upon us?
It's common for people to make New Year's Resolutions at this time of year as a way to make improvements going forward. The new year is a great time to become a "new you" by adding positive changes to your normal routine.
OUR NUMBER ONE NEW YEAR'S RESOLUTION

If you're like our staff at SmilesForever Orthodontics, you've already been busy writing up your lists of New Year's Resolutions aimed at improving your life, or the world around you. And like our staff, you may have started making yourself promises about organizing, healthy eating or exercising yourself to a new you, but have you considered improving your smile with orthodontic treatment? A new smile is an investment in the health of your teeth, gums and bones while aesthetically improving your best feature! Our orthodontists keep up with all advances in orthodontic treatment and technology, making orthodontic treatment more comfortable and progressing as quickly as your teeth will allow. With all of these advances, it's never been easier to achieve a new smile.
MANY BENEFITS OF ORTHODONTIC TREATMENT
Orthodontic treatment is a solution for many dental problems including crooked teeth, crowding and spaces between teeth. Crooked teeth and a bad bite often lead to bone loss, jaw joint pain, headaches and extra wear on tooth enamel. Braces can help to reduce these these risks. Properly aligned teeth are much easier to brush and floss which decreases risks of developing gum disease and tooth decay. Braces aren't just for kids anymore - teeth can be moved at any age. A beautiful, confident smile not only boosts self-esteem it will last a lifetime!
GIVE THE GIFT OF A SMILE
Giving the gift of a new smile will quickly become the best gift you've ever given - to yourself or to a loved one! Dr. Brad Gilbert and Dr. Adam Wells offer many orthodontic treatment options including traditional metal braces and clear braces with "invisible" arch wires. Dr. Gilbert and Dr. Wells are also Preferred Invisalign® Providers to give you an alternative to traditional orthodontic treatment. Straightening teeth with Invisalign® is a popular choice among our adult patients. Get ready to give the best gift of the New Year and call us today or click here to schedule your FREE consultation!