The Votes Have Been Counted And The Results Are In! SmilesForever Orthodontics is a 2022 Best of Gwinnett Winner for Best of Orthodontic Practices.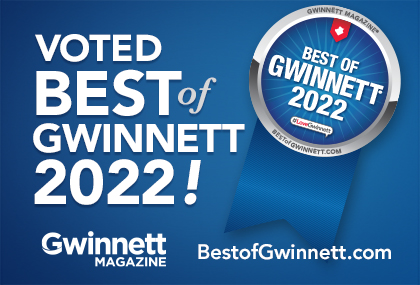 Our doctors and staff at SmilesForever Orthodontics want to thank our patients for voting us the best in the Gwinnett area, again this year! Thank you to each and every one of you. We are beyond delighted to announce your votes helped us achieve, and to now celebrate, being awarded our 14th consecutive "Best Of" blue ribbon! With this 2022 Best of Orthodontic Practices, valued distinction, it tells us you love your smiles and are proud to share our practice with your friends, families and neighbors. Thank you. We want you to know we value your trust in allowing us to continue treating your families smiles. Your trust means the world to us.
With the rapidly evolving field of dental and orthodontic treatment, it is important that our practice remains on the cutting edge, while providing excellence in treatment and results, patient care and affordable payment options. At SmilesForever Orthodontics, our orthodontists Drs. Brad Gilbert, Adam Wells and Svetlana Lekht offer the full scope of advanced technology, diagnostic testing, and treatment. Our physicians take the time necessary to provide each patient with information needed to understand their treatment options and to achieve the best possible results. 
Additionally, our orthodontists are fortunate to be working with a devoted and skilled staff of which each member stands out at their respective positions with a complimentary skill set and a caring attitude. We believe this approach allows us to be the best orthodontic practice for quality care.
Thank you again to all of our patients, peers and to Gwinnett Magazine's Guide to Gwinnett division, that voted us Gwinnett's 2022 Best of Orthodontic Practices!
We love all of our patients and communities serving Dacula, Duluth, Flowery Branch and Loganville and throughout Gwinnett, Hall and Walton counties!