January 24th, 2017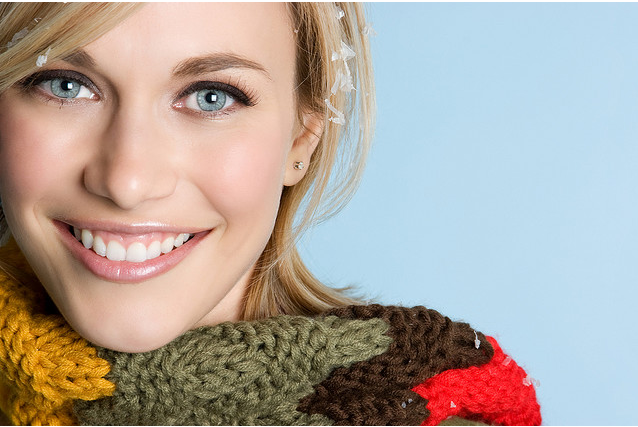 Are you someone who wishes you could have straight teeth and a perfect smile without traditional braces? Do you worry about having to give up your favorite foods while straightening your teeth or adding time to your brushing routine? If you aren't satisfied with your smile because of crowding, spacing problems or tooth alignment, metal and clear braces aren't the only way to get straight, gorgeous teeth.
What Is  Invisalign® And How Does It Work?

Invisalign® is a treatment system that uses a series of clear, transparent aligner trays to gradually re-position problem teeth. Invisalign® aligners are worn on top of your natural teeth. Because the trays are transparent and not visible, they are a preferred choice for orthodontics among adults. SmilesForever Orthodontics offers both traditional braces and Invisalign®. When chosen, Dr. Gilbert and Dr. Wells use the Invisalign® treatment option to correct several types of orthodontic problems including  spacing between teeth, crowding, to correct bites and to re-position crooked teeth.
Approximately every two weeks, you will begin wearing a new set of aligners, advancing you to the next stage of your treatment. To monitor your progress, you will also have occasional checkups with your doctor, usually only every six weeks or so. You may remove your aligners when brushing and eating. For best results and a timely outcome, you should wear your aligners for 20 to 22 hours per day, throughout your entire treatment. At each stage, you will be able to see how much closer you are to having the smile that reflects the real you.
What Benefits Does Invisalign® Offer To Adults Over Braces?
Most typical orthodontic problems are just as easily treated with Invisalign® as with traditional braces. If your orthodontist determines that more extreme problems exist, traditional braces may be a better option. Drs. Gilbert and Wells can help you choose the best treatment solution for your needs.
With Invisalign® you can achieve having straight teeth, without having to worry about brackets and arch wires. Invisalign®allows patients to have dental braces that are made of strong, clear acrylic known as aligners. They are similar to a mouth guard but are thinner and less noticeable. If you have children who have completed their orthodontic treatment at SmilesForever Orthodontics, Invisalign® aligners are very similar to the retainers that Dr. Brad Gilbert and Dr. Adam Wells prescribe at the end of orthodontic treatment.
If our orthodontists decide you are a candidate and that both treatment options will work equally well for you, consider the perks and benefits of choosing Invisalign® over traditional braces.
They can correct small underbites and overbites and help with spacing, crowding and alignment of crooked teeth.
They are removable which makes it easier for you to eat and drink everything that you love.
Also, since you will not have metal in your mouth you can brush and floss more easily.
They are transparent, making them virtually unnoticeable as your teeth are being straightened. The fact that they are so discreet makes them the preferred orthodontic treatment choice for many adults.
The perfect smile that you have always wanted!
Still unsure if Invisalign® is really as effective as traditional braces? Visit our webpage to see transforming before and after Invisalign smiles!
Are You Ready To Straighten Your Teeth And Transform Your Smile?
Our doctors at SmilesForever Orthodontics have created thousands of confidant, beautiful smiles over the past thirty years using Traditional Braces and Invisalign®. In our practice, a large number of adults prefer Invisalign® over traditional braces. It's one of the reasons Dr. Gilbert and Dr. Wells have achieved being chosen as Preferred Invisalign® Providers. Call our convenient Duluth, Dacula, Flowery Branch or Loganville, GA offices or click here to make an appointment today for your FREE consultation to see if you are a candidate for Invisalign® treatment!